La Casa Mas Alta TINY HOME Short & Long Term Rental
These Private 100% Vegan Communities bring you into the future of human living TODAY!
A homesteading intentional community
We envision a shared future of creating a fruit forest while reducing harm to plant and animal life. Our aim is to influence, educate, and be a functional example for the world, showing how to provide for one's own basic needs. We seek independence and relief from fiat-based economies and hierarchical structures through the cultivation of a decentralised, friendly, and compassionate environment. Striving towards self-improvement in our communication and total health, we choose to appreciate the abundance and enjoy life.
JOIN US for the annual Amazon Fruit Festival in mid January! This fully raw vegan event features all you can eat raw vegan prepared food meals! More info @ hamazonfruitfestival.com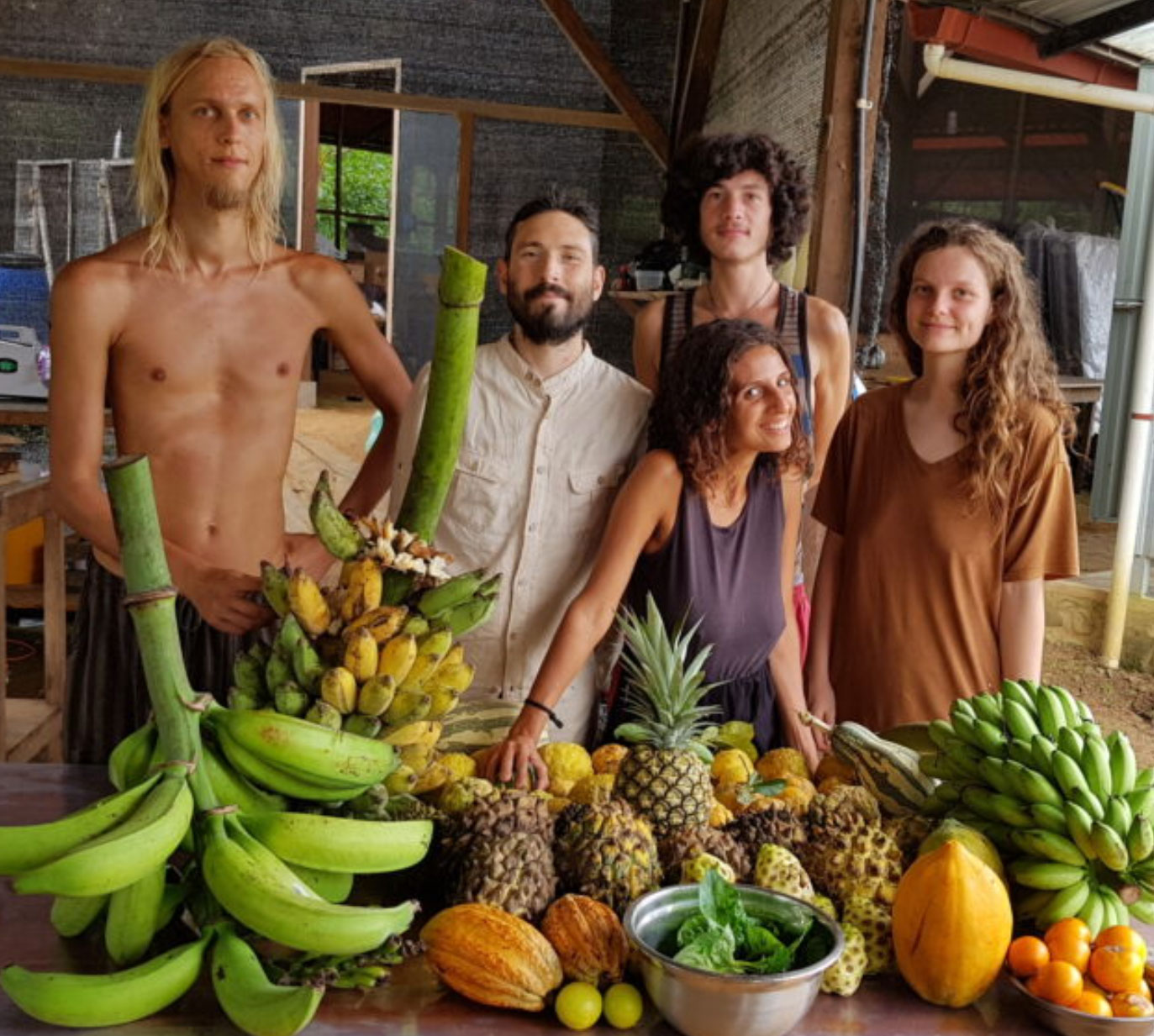 Our Tiny Home, La Casa Mas Alta, in the Amazon Rainforest region of southeast Ecuador is now available FOR RENT! Located in the food growing permaculture community of Terra Frutis. This house is now for available for a Very Low Rate for a short-term (like Airbnb) or long-term lease. We have year-round growing with 12 hours of sunlight and constant temperatures. Utilities included in rent: high-speed internet, water, and grid electric. The home has a clay tile roof for peaceful sleep on a rainy night.  To find out more, you can visit https://www.terrafrutis.com/ or email charlotte@terrafrutis.com
Book on Airbnb directly @ LaCasaMasAlta.org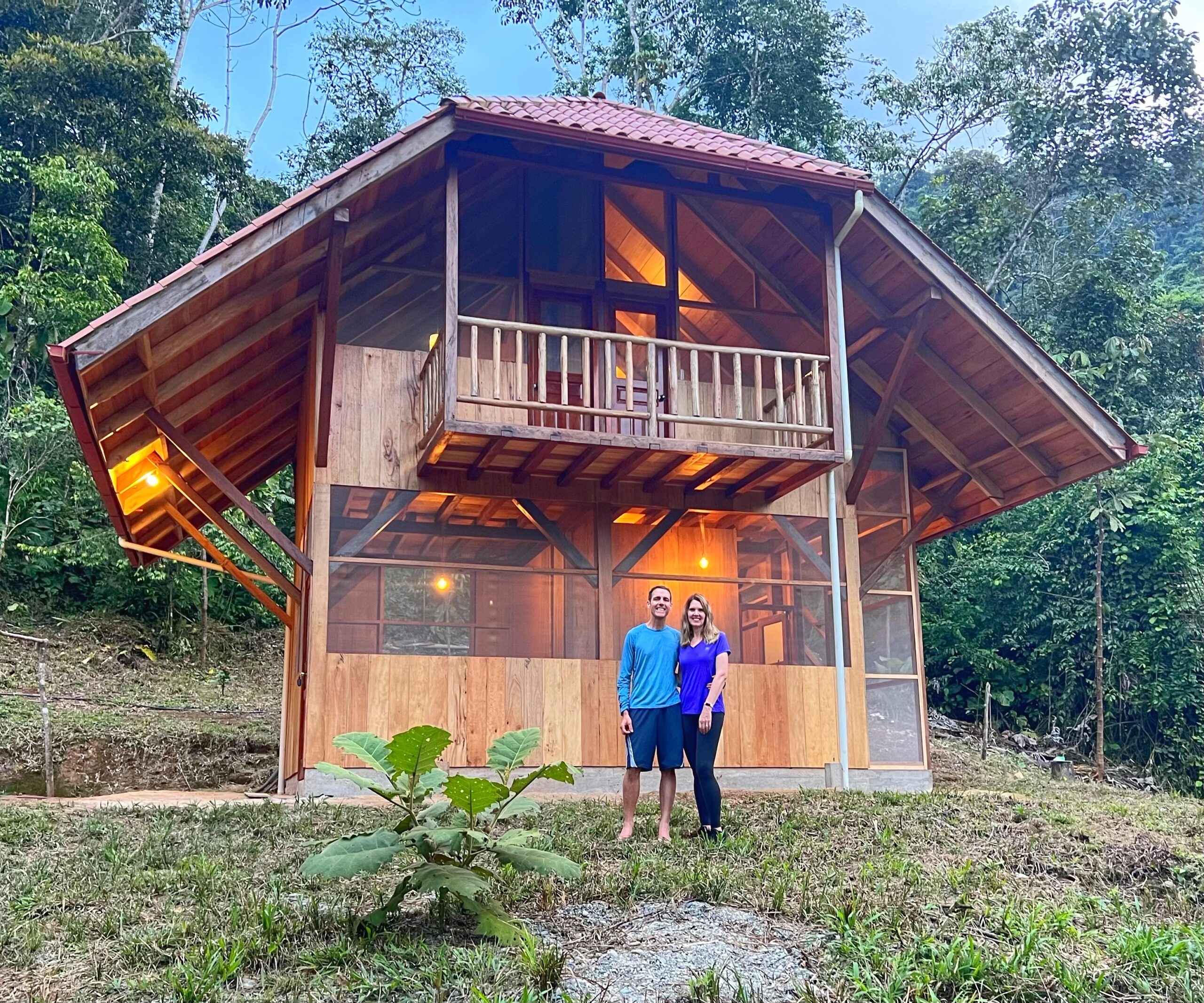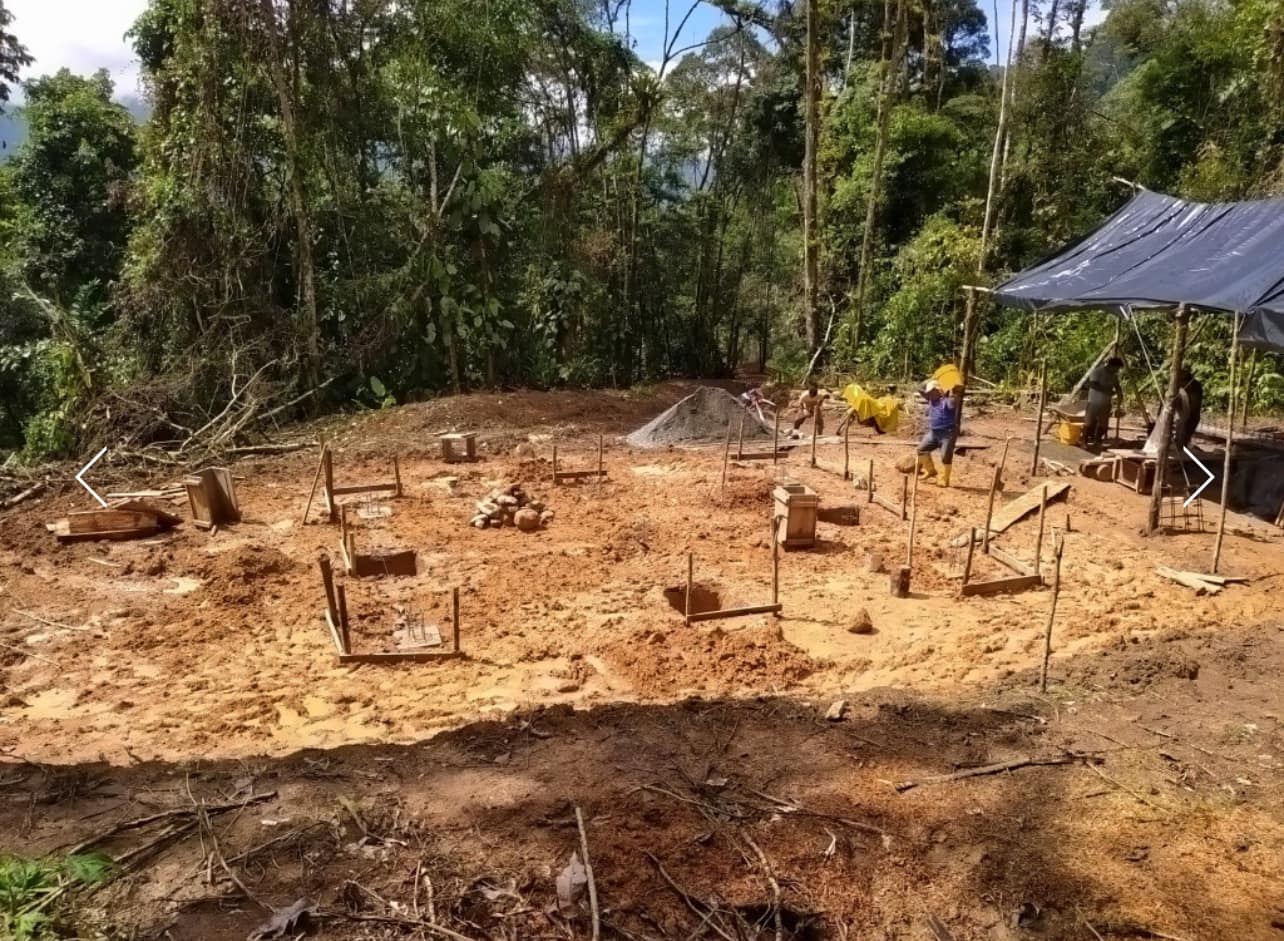 Watch the entire building / construction process of our "La Casa Mas Alta" Tiny Home!
At Fruit Haven Ecovillage, we are creating a sustainable eco-village and a functioning permaculture fruit farm. We hope to inspire local farmers to see fruit production as a profitable endeavor; an alternative to deforestation and cattle grazing.
We own the FH9 farm and will be selling personal lots soon.
SELLING PERSONAL PLOTS NOW!