Featuring expert doctors, researchers, and activists to discuss timely topics such as health, diet, animal welfare, and the environment.
Note: Schedule Avove Subject To Change.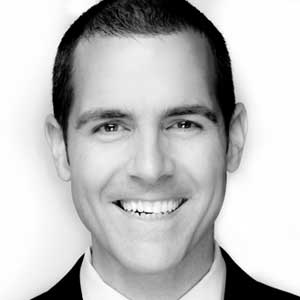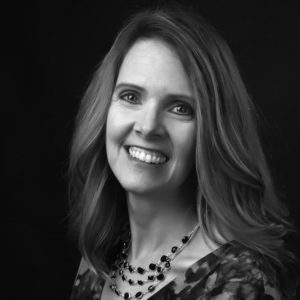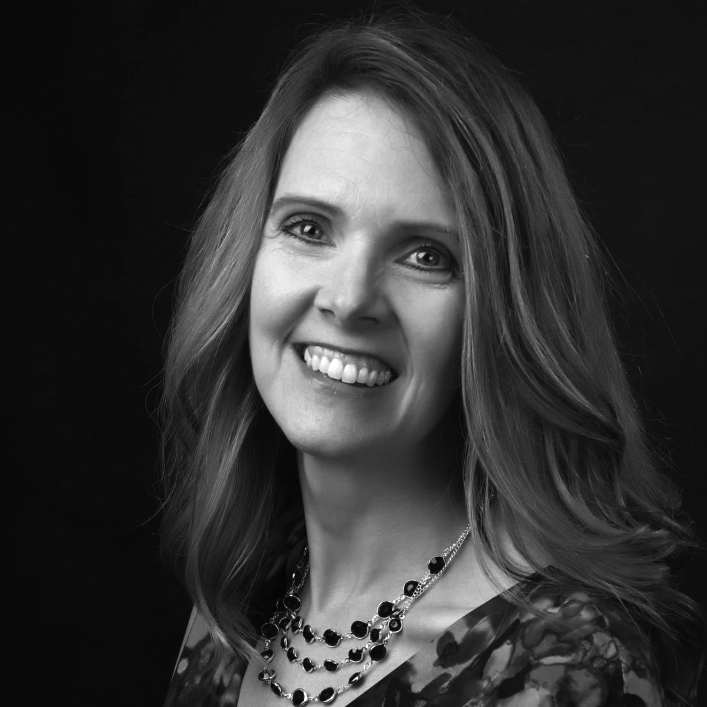 10:00am Mike and Denise Young | aPlantBasedDiet.org NON-PROFIT UPDATE + LONGEVITY HABITS, ECO VILLAGES & HEALTH OPTIMIZATION CRUISE
Mike Young is the Founder of aPlantBasedDiet.org 501(c)(3) Non-Profit, TriangleGrapeVine.org and FloridaGrapeVine.org. aPlantBasedDiet.org has a website full of food and recipe resources, a YouTube Channel, local community groups, and live in person outdoor festival events up and down the US East Coast. He's the type of person that's continually in search of improvement and doing the best he can do with everything. Mike has always been a forward thinker, and this has propelled him into leading a whole foods plant based lifestyle. He believes there's nothing more important to do today than spread the good news of this lifestyle since everyone and everything benefits! Mike can be found perpetually on social media. Mike is also a Lifestyle Nutritionist @ ForeverYoungNutritionCoaching.com with a passion for human health. Author of the vBook "Live to 150" available FREE here: http://LiveTo150.org
Denise began her non-profit leadership work as the President of her COA. She leads projects and analyses financial data as a Senior Systems Analyst at Freddie MAC. Denise began her Plant-based journey after Mike encouraged her to read The China Study in 2017. Denise lost her beloved Aunt and Grandmother to diabetes and watched several family members struggle with breast cancer. She's committed to educating people about a healthy lifestyle that doesn't exploit animals and is better for the environment. Since switching to a Whole Foods Plant Based diet, Denise has lost 20 pounds, has resumed running and recently won first place in her age group in a competitive 5K!
Providing a yearly update for the organization plus longevity tips from the newly completed free book LIVE to 150!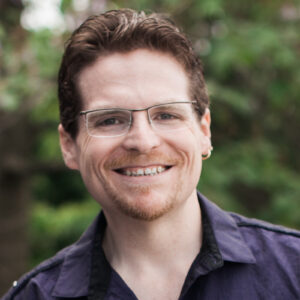 11:00 - Chuck Carroll | "THE WEIGHT LOSS CHAMPION" from PCRM + THE EXAM ROOM PODCAST
Chuck Carroll is truly "The Weight Loss Champion" and host of the wildly popular podcast, The Exam Room.
Inspired by an increasingly healthy lifestyle, he teamed up with PCRM in 2018 to launch The
Exam Room™ podcast where he has interviewed the biggest names in the plant-based
community, including Dr. Neal Barnard, Dr. T. Colin Campbell, and Dr. Michael Greger. The
show has grown to become one of the most downloaded nutrition podcasts online today.
Millions of listeners, whom Chuck happily calls "Exam Roomies," have tuned in from more than
150 countries around the world. Follow Chuck on Twitter and Instagram @ChuckCarrollWLC.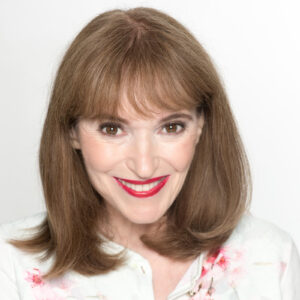 Noon - Victoria Moran | COMPASSIONATE EATING A CULTURAL HISTORY
TOPIC | Compassionate Eating: A Cultural History," where she explores vegetarianism/veganism through the ages
Vegan since 1983, featured twice on Oprah, and listed by VegNews among the Top 10 Living Vegetarian Authors, Victoria Moran has written books including The Love-Powered Diet and Main Street Vegan. She is founder and director of Main Street Vegan Academy, training and certifying Vegan Lifestyle Coaches and Educators since 2012. She's also a co-founder of the Compassion Consortium, an Interfaith spiritual center for animal advocates, with monthly services via Zoom. Lead producer of A Prayer for Compassion, Thomas Jackson's 2019 documentary exploring food choices and spirituality, she hosts the Victoria Moran Podcast: Meetings With Remarkable Women. A certified holistic health counselor (CHHC, AADP) and a registered yoga teacher (RYT-200), Victoria is currently working on her fourteenth book, Age Like a Yogi: A Heavenly Path to a Dazzling Third Act.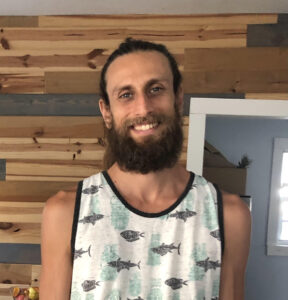 1pm - Emanuel Bisarello | FRUITS AND VEGETABLES FOR HEALING AND AWAKENING
Emanuel Bisarello has been in the field of healing for 15 years. Born in Argentina and raised on a daily meat, wheat and dairy diet; went through the journey of learning about how negative thoughts and emotions affect our health and how emotional release and raw foods helps us recover our health, well being and propels our spiritual life.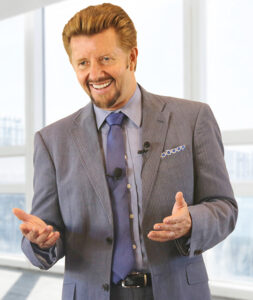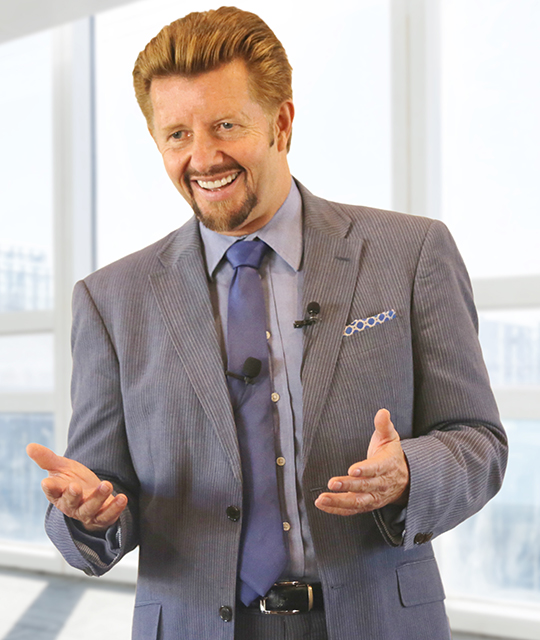 1:30pm Brian Clement | LONGEVITY WELLNESS STARTING FROM WITHIN
Brian Clement, Ph.D., L.N. has spearheaded the international progressive health
movement for more than three and one-half decades. He is the Director of the
renowned Hippocrates Health Institute, West Palm Beach, Florida (U.S.A.), the
world's foremost complementary residential health center. Over the last half
century he and his team have pioneered clinical research and training in disease
prevention using hundreds of thousands of participants who provided volumes of
data, giving Clement a privileged insight into the lifestyle required to avert
disease, enhance longevity, and maintain vitality. Their findings have provided
the basis for Hippocrates progressive, state-of-the-art treatments and programs
for health maintenance and recovery–––their Life Transformation Program.
Brian Clement has written over 20 books focused on health, spirituality and
natural healing. Among them are "Living Foods for Optimum Health",
"Longevity", "Lifeforce", which Dr. Colin Campbell calls "One of the most
important books ever written on nutrition. "Supplements Exposed," published in
2010, reveals the pharmaceutical fraud rampant in the sales, production, and
distribution of worthless and harmful vitamin pills. Additionally, he has authored
three volumes for the scientific community "Food is Medicine". One of his most
popular books is his "7 Keys to Lifelong Sexual Vitality" being touted as an
important guide to the biology of love. His recent offering, "Dairy Deception"
spotlights the hazards of milk, eggs and their offspring.
Brian Clement is a devoted husband and a caring father of four, who along with
his wife, Anna Maria Gahns-Clement Ph.D., L.N., co-directs the Hippocrates
Health Institute. In addition to his research studies, Clement conducts
conferences worldwide on attaining health and creating longevity, giving
humanity a roadmap for redirecting, enriching and extending their lives.
A licensed nutritionist, Brian Clement is a graduate of the University of Science,
Arts, and Technology where he earned his Ph.D.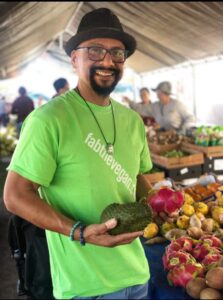 2:30pm - Fab The Vegan | THE PLANT BASED INFLUENCER
I was raised in Queens, New York and grew up in a typical Latin household eating a lot of different types of meats, and toxic food. By my late 20's I had become accustomed to eating the Standard American Diet, which led me to eventually weigh 300 lbs pounds if not maybe over. I was diagnosed with type 2 diabetes in 2007 at the age of 44 and was more sick than I had ever been in my life. At 50 years old in 2013 I decided to make a change and work actively towards healing myself from the inside out. I went PlantBased and ultimately became fully vegan in 2014 and, along with starting a fitness routine, I reversed my diabetes and lots of more illnesses, lost all the extra weight, and regained my health, confidence, and zest for life! Now I weight 165 lbs at 58 years old and I feel amazing!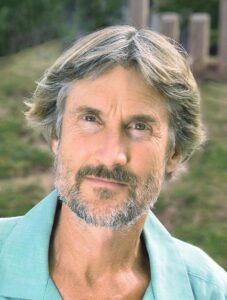 3pm - Dr. Will Tuttle | THE WORLD PEACE DIET
Dr. Will Tuttle, visionary author, educator, and inspirational speaker, is author of the acclaimed Amazon #1 best-seller The World Peace Diet, published in 16 languages. Since 1985, Dr. Tuttle has delivered an unparalleled 4,000+ live audience presentations encouraging compassion and vegan living, in over 50 countries worldwide and in all 50 U.S. states.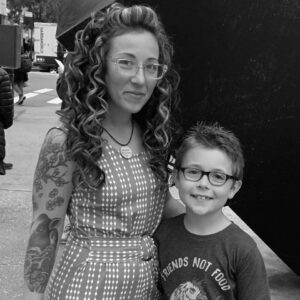 3:45pm - Shannon Blair and VeganEvan | VEGAN ACTIVISM + AAM
Shannon's journey toward animal liberation really got going Thanksgiving Day, 1996, when she was just 9 years old. After she saw footage showing what happens to animals in order for them to end up on our plates, she never ate another animal again and immediately became an activist, stickering packages and holding demos outside of supermarkets. After about 2 decades of eating a vegetarian diet, Shannon was made aware of the atrocities occurring in the dairy industry — she had never heard this information before. She also watched Cowspiracy on Netflix and then made the decision to transition to a Vegan Lifestyle overnight. Shortly after, she found out how horrendous the egg industry is, another one she had been supporting during all that time as a vegetarian. Shannon now understood why those "crazy vegans" weren't eating cheese or eggs — they weren't so crazy after all. She got right back into activism — this time with more knowledge, more reasons, and an incredible amount of inspiration from her son, VeganEvan (who decided to go vegan the same day, even though she tried talking him out of it)! Shannon is fighting for the animals and for Evan's future. She quit her job in 2017 to advocate, educate, and activate full-time. Shannon and Evan travel all over doing outreach & actions for the animals. They are in the process of starting up a new non-profit organization, the Animal Liberation Action Squad. Shannon is a Certified Vegan Lifestyle Coach & Educator.
VeganEvan is a passionate and talented young animal advocate committed to creating a healthy, compassionate, and regenerative world. He is President & Spokesperson for Animal Hero Kids and also a spokesperson for the Solutionary Species movement. VeganEvan has spoken in front of large audiences at several major events throughout the country including the What the Health-Cowspiracy Conference, Central Florida Earth Day, the Animal Liberation Conference, Tampa Bay VegFest, the National Animal Rights Conference, Asheville Vegan Fest, VegFest Oahu, and many more!!  He has been awarded the Russell Simmons Creative Animal Hero Kids Award, and in 2016, he earned PETA's Cutest Vegan Kid award.  More recently he was awarded the Shining World Leadership Award for Compassion from the Supreme Master Ching Hai Association. VeganEvan is a voice for the animals everywhere he goes! He enjoys leafleting, protesting, doing marches, Open Rescue, disruptions, and making videos and rap songs! Evan also participates in Anonymous for the Voiceless Cubes of Truth and Vigils with the Save Movement wherever he travels. Most of all, he loves visiting all of his rescued friends at the sanctuaries where they are happy, safe and free from harm.
ALL DAY! Sarasota Florida🏝Vegan🌱 Dubstep, Drum & Bass, Breakbeat, Trance, Trap, House, Electronic Dance Music